Vinyasa Krama Yoga Retreat to Scotland
Off grid yoga retreat in the Scottish Highlands!
September 22-27, 2021
Join Jennifer Campbell-Overbeeke to restore and recharge in the heart of the Scottish Highlands
September 22-27, 2021
Join Jennifer Campbell-Overbeeke to restore and recharge in the heart of the Scottish Highlands. This retreat is an immersion into the vinyasa krama practice in the tradition of Sri T. Krishnamacharya as taught by his long time disciple Srivatsa Ramaswami. Supported by a natural sanctuary, delicious food, luxurious outdoor baths and the support of a seasoned teacher the aim of this retreat is to leave you restored, renewed, re-engaged and invigorated in your practice! Expect a deep(er) dive into Vinyasa Krama, Mudra, Pranayama, Pratyahara and Dharana to suit your individual needs.
Be inspired by an idyllic location in the middle of magnificent Scottish scenery; hills, lochs, rivers and forests abound. Dive deeper into the nourishment of a dedicated yoga practice while cleansing your body and mind in the many onsite outdoor healing baths. Enjoy a beautiful walk or hike straight from your doorstep and be nurtured and replenished with farm to table artisan meals.
The ecoYoga Centre is totally off-grid. Powered by a 550Kw hydro turbine and a large bank of solar panels. Use the natural outdoor bathing, freshwater hot tub and grass roof sauna to reconnect to nature, body and soul. A chance to give yourself the opportunity to relax and to be guided by an experienced and dedicated yoga teacher while your body melts into the under-floor heated Yoga studio during savasana and the mind is gently soothed by the sounds of the nearby waterfalls.. Sleep in your comfortable king sized bed, eat wonderful artisan food and unwind in style!
There are several bathing areas and showers to choose from. Inspired by the Japanese tradition of the 'Sento' or public bathing house you can soak in the natural wooden hot tubs in the Dome, or choose some hideaway bathing spots in the forest or river bank. Showers are also available.
Jennifer Campbell-Overbeeke is a dedicated teacher inspired by classical hatha-raja and a devoted student of Vinyasa Krama from the Krishnamacharya tradition. Her teachings combine intelligent movement, deep personal study, dedicated meditation practice, pranayama and mantra. The intention of CampbellYoga retreats is to combine exposure to new scenery and sacred natural energies while diving deep into a daily sadhana of vinyasa krama, yoga asana, pranayama and meditation to re-align with your highest good. All may benefit, all are welcome.
Come re-wild, replenish and restore with the roots of who you are and the beauty already in your posession.

THE RETREAT INCLUDES:
twice daily yoga: practices geared towards fueling your practice, inspiring ritual and regularity in your life, and creating space for personal inquiry.
Deep(er) dive into the Yoga Sutras and their application to life and practice (3 workshop sessions- optional CEU's available)
3 delicious vegetarian meals a day (farm to table)
afternoon tea and coffee
luxurious king beds made for the highest quality rest
an intentional and therapeutic bathing experience:
artisan sauna
outdoor freshwater hot tub and cold plunge
hot/cold outdoor tubs beside upper and lower waterfalls on the property
bathe under the sun, the moon, the stars…whenever you need a cleansing dip
Endless onsite trails through the scottish highlands
a completely off grid experience to unplug, unwind, re-wild and restore!
NOT INCLUDED:
transportation to and from the airport. If you fly into Glasgow airport before 2pm on the arrival date and after 1pm on the departure we can arrange transportation for you at 35 pounds per person. Otherwise you may arrange for private car to the retreat center.
airfare is not included
PRICING PER PERSON
Early Bird (Before April 1,2021): $1950 10% off if bringing a partner
Full price (After April 1, 2021): $2300 10% off if bringing a partner
To participate in the Scotland retreat please email: jennifer@campbellyoga.com
***cancellation policy***If you need to cancel we will do our best to find a replacement for your booking. If a replacement is found your payment will be refunded less the $600 deposit and processing fees. Full payment must be paid by September 1, 2021. Some room types have limited availability and are on a first come basis.
---
Early Bird! pay in full by April 1 2021

---
Jennifer Campbell-Overbeeke E-RYT 500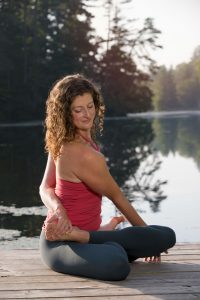 Based in Hendersonville, NC, I am a registered E-RYT 500 (Experienced Registered Yoga Teacher) and a YACEP (Yoga Alliance Continuing Education Provider) logging over 1000 hours in advanced study of classical hatha raja yoga. Bringing inspiration both from daily explorations on and off the mat as well as regular study with my teachers, my classes trainings and retreats emphasize personal expression through the foundation of hatha yoga. With backgrounds in classical hatha, vinyasa, yin and restorative yogas I seek to offer a truly holistic experience incorporating powerful asana, mantra and pranayama as is appropriate. Each practice asks that any and all perceived limitations and/or assumptions be challenged to fuel the development of the individual. Students often leave surprised of their capabilities and the limitless possibility of the practice. .
Jennifer is a registered E-RYT 500 (Experienced Registered Yoga Teacher), YACEP and HHC (Holistic Health Coach) with well over 1000 hours of study in classical hatha raja yoga.