Campbell Yoga Retreats to Koh Samui, Thailand!
March 16-23, 2019
Join Jennifer Campbell-Overbeeke to restore and recharge in Paradise. We will sleep to the rhythm of the ocean and awaken to the sweet sound of island birds. We will practice in the open air shala to the sound of the waves followed by dips in the ocean along a private beach. We will indulge in fresh island meals and take long lingering walks on the beach amidst rest and exploration of all this land has to offer.
The retreat will be held in a workshop style including two comprehensive yoga classes each day. In each session, there will be ample space to explore. In the morning we will practice in a more invigorating hatha/yang style that balances breath led movement with an exploration of stillness. In the evening sessions will be catered to balance the energetic demands of the day and will include an intelligent and mindful blend of stimulating hatha and/or soothing restorative, yin or yoga nidra. Pranayama, meditation, mantra and yogic philosophy will also be incorporated for a complete experience.
Included in the retreat will be multiple a la carte dips into Thai culture and landscape. Examples include sacred temple tours, waterfall and jungle hikes, paddle boarding and treetop canopy adventures! Each student receives one hour long facial or massage in the on site spa (additional treatments available a la carte).
During the retreat you will have plenty of time to enjoy the island and it's surroundings. You will experience both the physical beauty of nature and the rich spiritual energy that is part of the Thai way of life. Come swim in crystal waters, climb the highest peaks, and stand amongst the beauty of the elements amongst the bounty and beauty of Thailand as you experience first-hand the transformative physical, mental, and spiritual effects of daily intelligent yoga practice.
---
THE RETREAT INCLUDES
luxury lodgings in Koh Samui island, Thailand
twice daily yoga practice with a seasoned and skillful teacher
hour long massage or facial
airport pickup and drop off
two gourmet meals a day plus snacks throughout the day
private beach for relaxation and swim
support of a growing community of big hearted and kind people!
EXTRAS TO PLAN FOR
flights and travel to and from the island
a la carte adventures and excursions while in Thailand
additional spa treatments
PRICING PER PERSON
Early Bird (Before November 1): Double room $1700 Single room $2400
Full price (After November 1): Double room $1900 Single room $2600
To participate in the Thailand retreat please email: jennifer@campbellyoga.com
***cancellation policy***If you need to cancel we will do our best to find a replacement for your booking. If a replacement is found your payment will be refunded less the $600 deposit and processing fees. Full payment must be paid by March 1, 2018. Some room types have limited availability and are on a first come basis.
---
VIKASA
Vikasa Yoga retreat in Thailand is much more than just a hotel with yoga. Vikasa Yoga Re­treat is a transformational, inspiring, and life-changing experience and one of the most reputable places to learn and practice yoga in Thailand. Our rooms are beautiful, comfortable and clean. The landscape and the surroundings are absolutely stunning, there are no words to describe them. You might make discoveries here that will create a major shift in your consciousness and even be the beginning of a major change in your lifestyle. And you will definitely meet some amazing people and make some new friends for life.
---
Jennifer Campbell-Overbeeke E-RYT 500
Based in Hendersonville, NC, I am a registered E-RYT 500 (Experienced Registered Yoga Teacher) and a YACEP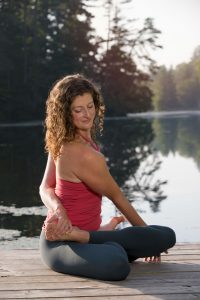 (Yoga Alliance Continuing Education Provider) logging over 1000 hours in advanced study of classical hatha raja yoga. Bringing inspiration both from daily explorations on and off the mat as well as regular study with my teachers, my classes trainings and retreats emphasize personal expression through the foundation of hatha yoga. With backgrounds in classical hatha, vinyasa, yin and restorative yogas I seek to offer a truly holistic experience incorporating powerful asana, mantra and pranayama as is appropriate. Each practice asks that any and all perceived limitations and/or assumptions be challenged to fuel the development of the individual. Students often leave surprised of their capabilities and the limitless possibility of the practice. . 
Jennifer is a registered E-RYT 500 (Experienced Registered Yoga Teacher), YACEP and HHC (Holistic Health Coach) with well over 1000 hours of study in classical hatha raja yoga.