Renewal: A cleansing practice to harmonize with the renewing energy of Spring
March 25, 2017 @ 12:30 pm

-

2:30 pm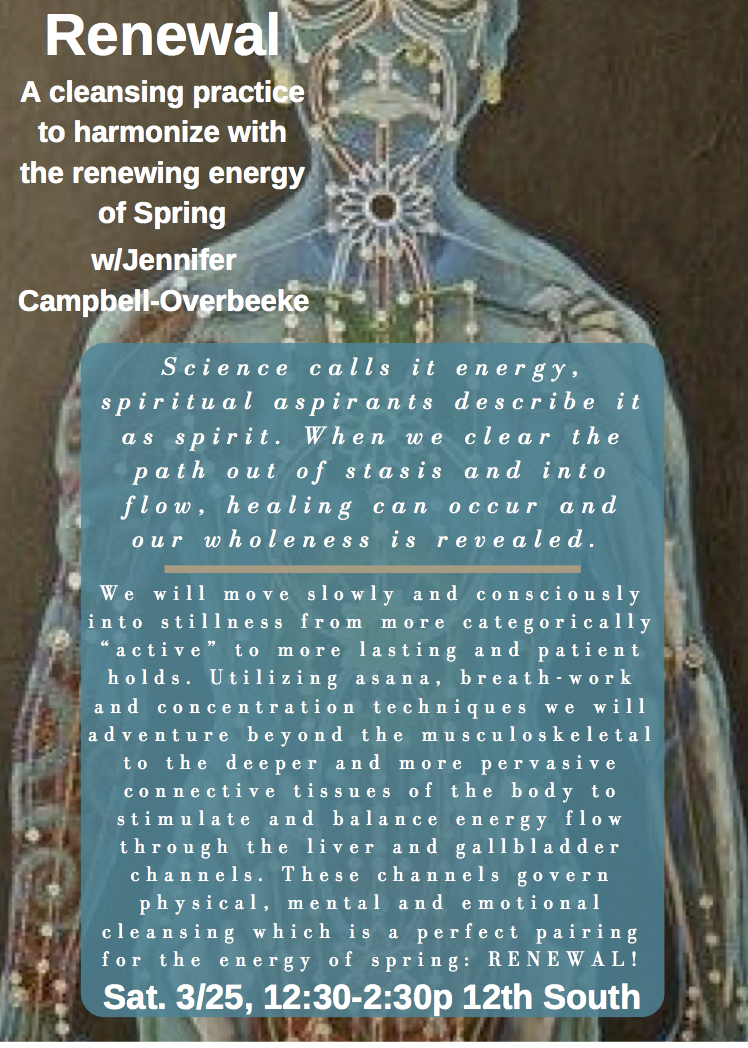 "Body is the Bow, Asana is the Arrow, Soul is the Target" BKS Iyengar
Science calls it energy, spiritual aspirants describe it as spirit, regardless of the language when we clear the path out of stasis and into flow healing can occur and our wholeness is revealed.
In this session we will move slowly and consciously into stillness from more categorically "active" (yang) to more lasting and patient holds (yin and restorative). Utilizing asana, breath-work and concentration techniques we will move beyond the musculoskeletal to the deeper and more pervasive connective tissues of the body to stimulate and balance energy flow through the liver and gallbladder channels. These channels govern physical, mental and emotional cleansing which is a perfect pairing for the energy of spring: RENEWAL!